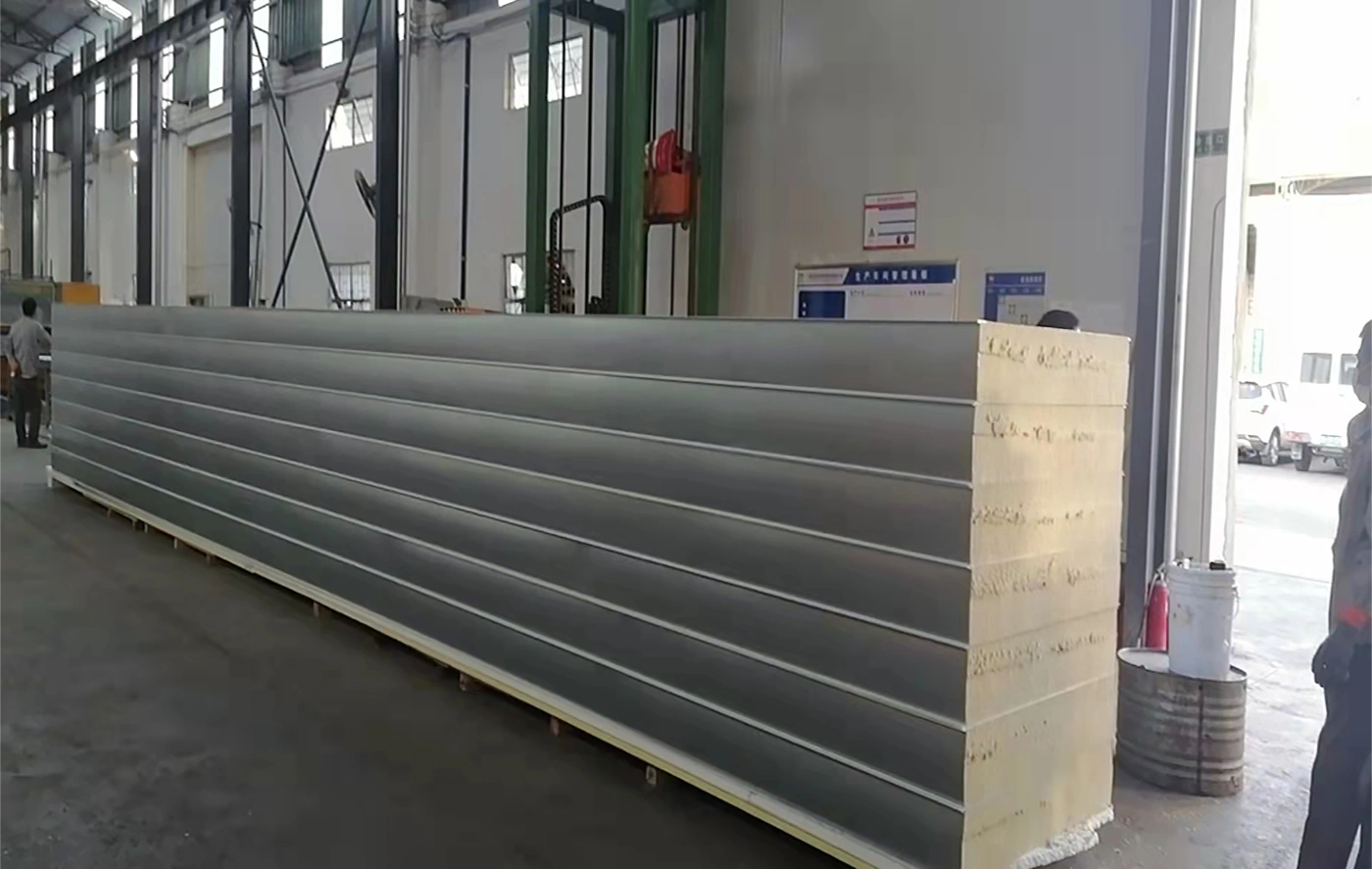 It was lucky to have a perfect ending in November when we received a big customer from Fiji.  Today the customer shipped 200 thickness  rock wool sandwich panel . 
The inquiry received in early November, after a month of efforts and adhere to the follow-up finally for the trust of the customer, which is also out of a few small episodes, late efforts to improve, to meet customer needs, the price is also appropriate to talk about the natural becoming .  Customer requirements is the need for sound insulation effect is good, and fireproof partition panel.  We recommend the fireproof and sound insulation effect is high-grade rock wool sandwich panel.

Rock wool sandwich panel is the best sound-absorbing effect in all the kinds of sandwich panels , and it has a great advantage of high fire grade A, is also our   relatively hot push sandwich panel .