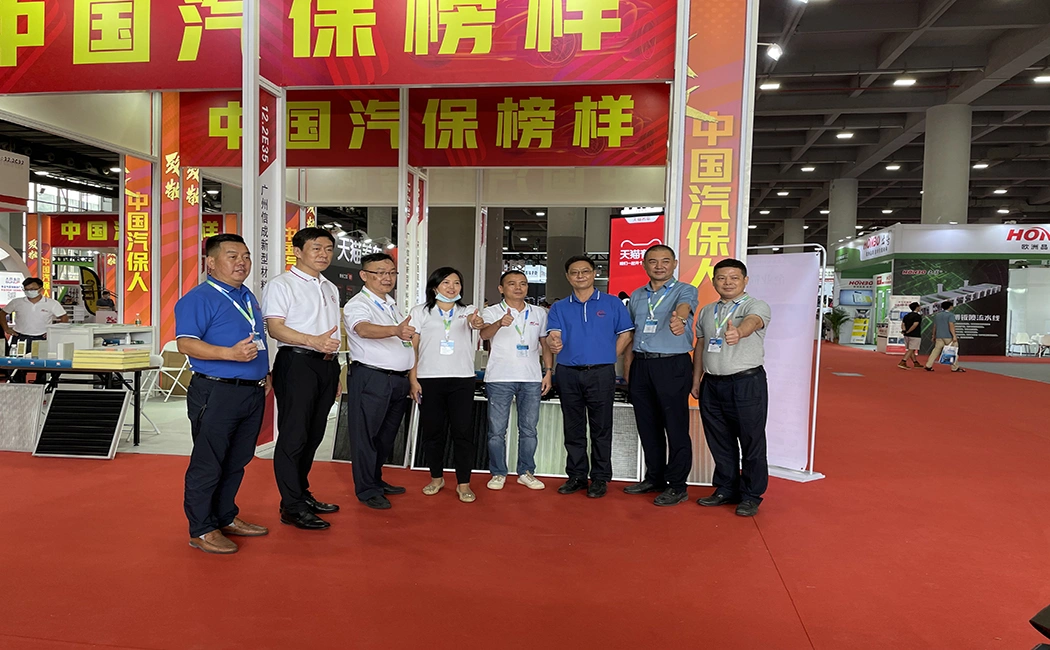 Autumn is a harvest season, meaning fruitful.  In this season, the first auto  maintenance  exhibition will be held in Guangzhou Pazhou for three days from September 10 to 12  .Our(Guangzhou Xincheng New Materials Co.,Limited ) booth is in hall 12,2, 35E, welcome your presence.

There are many booths here, and there are various companies related to automobiles. In order to leave a good impression on customers, our employees all wear the uniform of the company.  She is in good spirits and has a bright smile.  At first, I thought it was the first new exhibition and there should not be many people. As a result, many people came this afternoon to know about the purchaser and boss of our air filter and color steel sandwich panel.  The staff's patient explanation and polite answer won the customer's recognition. The customer left a lot of business cards and added wechat for easy contact after the exhibition.  

 If you need anything about the auto maintenance ,sandwich panel and air filters ,please feel free to contact with us at the booth 12.2 E35.You are warmly welcome.