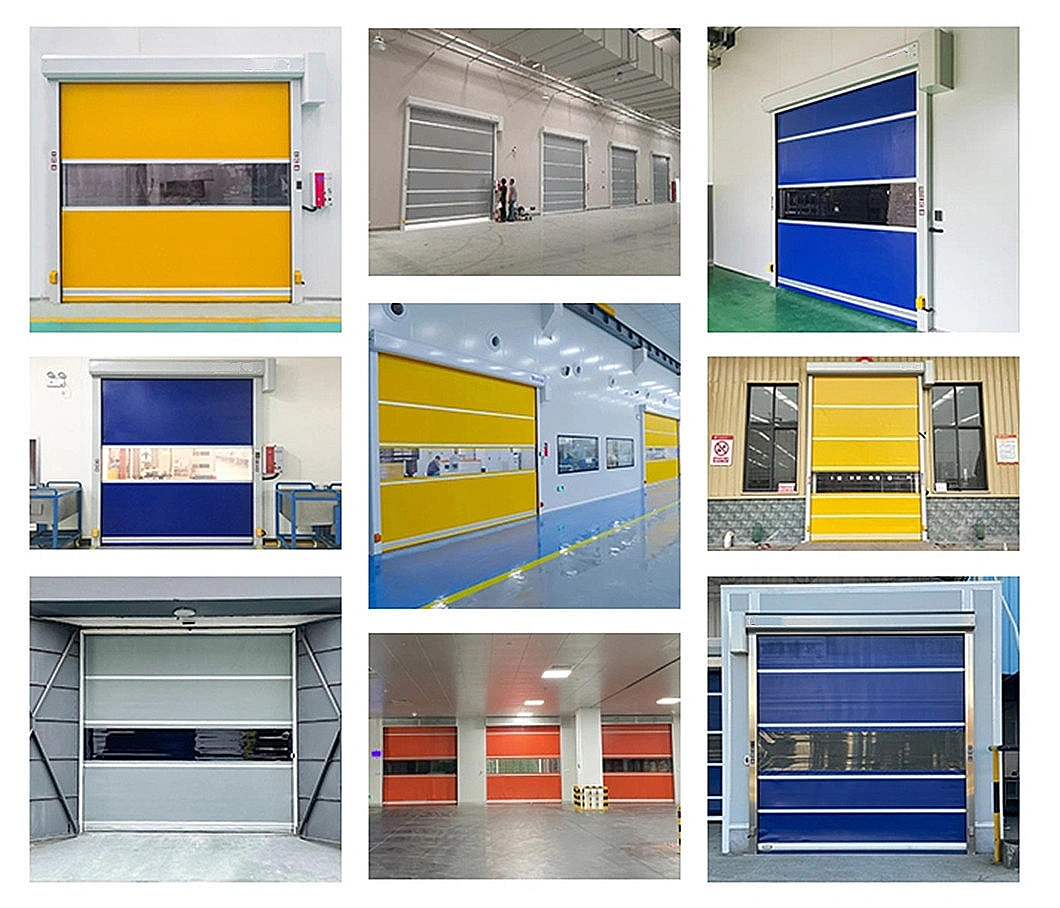 The rapid roll up door refers to the door that runs at a speed of more than 0.6 m/s per second. It can run in very high speed (up to 1.5m/s)
and frequency (up to 2000 times/8 hours).
 The high speed rolling door
 has many functions such as heat preservation, cold preservation, insect proof, wind proof, dust proof, fire proof, peculiar smell proof, sound insulation, lighting and so on.
This fast shutter door is worth mentioning that it has a very wide range of applications
. This rapid roll up door can be widely applied to logistics industry, food industry, pharmaceutical industry, electronics industry, automobile industry, chemical industry, cold chain logistics, garbage disposal station, warehousing industry, factory automatic assembly line, dust-free workshop, underground parking lot, car wash, Daily chemical industry, printing industry and other places.
It can well meet high-performance logistics and clean places, and save energy, automatically shut down at high speed, improve operating efficiency, and create a better operating environment.