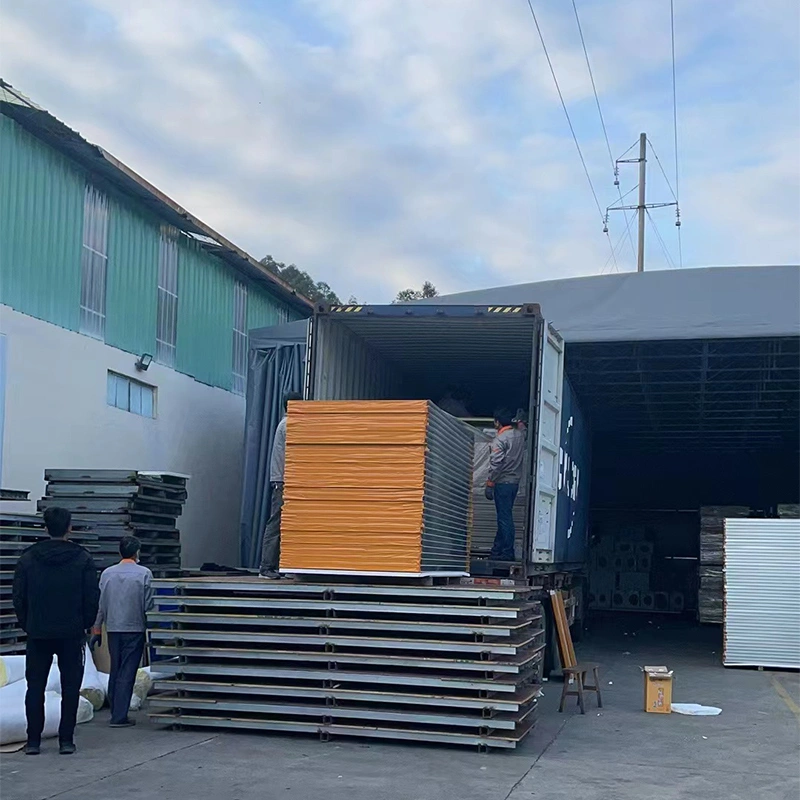 Today it's cloudy, the sky is beautiful, workers do not need to load the rock wool sandwich panels in such high hemperature under the sun . This batch of the 50mm color steel rock wool sanwich boards are shipped to our friendly country--Pakistan.
 
     Our company --Guangzhou Xincheng New Materials Co.,Limited specialize in a wide range of color steel sandwich panels for fire, heat insulation and thermal insulation.  Our company was founded in 2012, has 10 years of manufacturing experience, professional management personnel and excellent business elites, covers an area of 8,000 square meters.Our company also has a professional foreign trade team specializing in service for foreign friends, to provide one-stop professional services, as long as you have the demand, our products and services will make  you satisfied.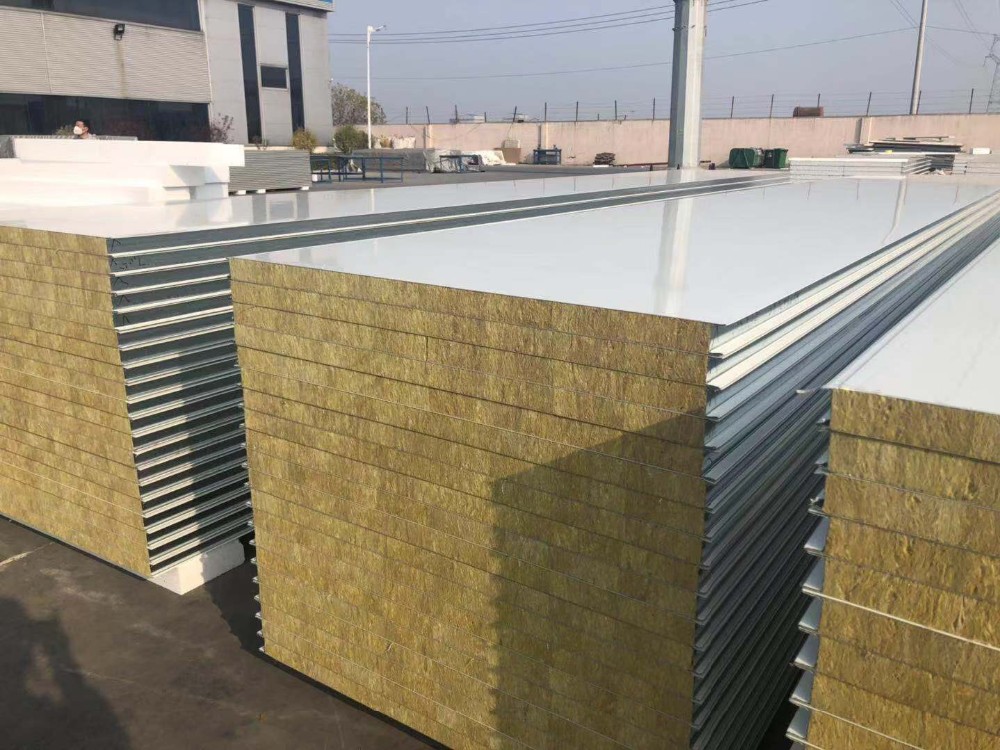 Our company mainly produces EPS sandwich  board, rock wool board, XPS sandwich panel,MGO sandwich panel ,paper honeycomb sandwich panel ,phenolic aldehyde sandwich panel atc which are mainly used for factory building, purification workshop, dust-free workshop, laboratory, hospital.  These kinds of panels are easy to install, short construction period, cost saving, becoming a very popular building materials, I believe that in the near future it will become the darling of many simple prefabricated houses.