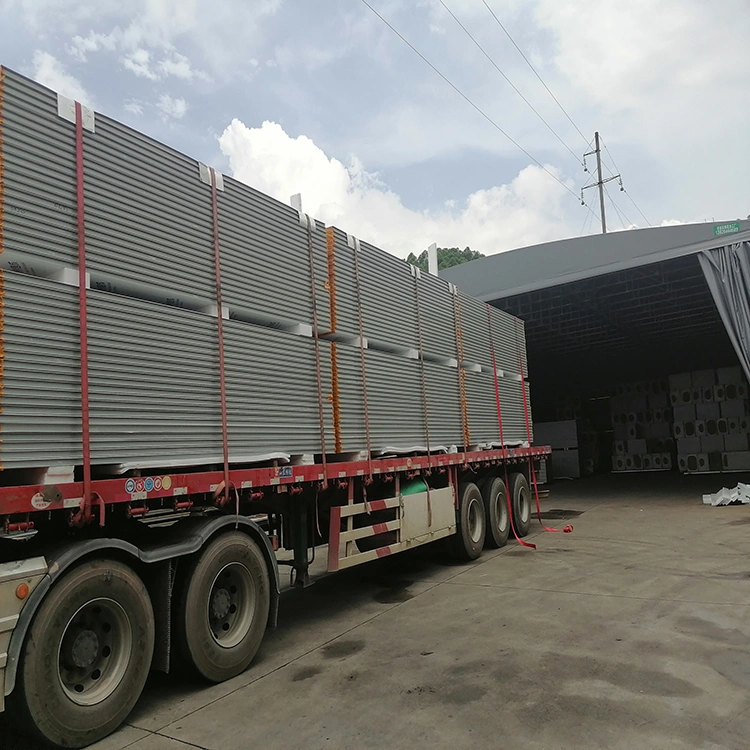 It was a cloudy day, just right for working outside, without the scorching heat of the sun,  Workshop workers are also quick to load the goods .  Guangzhou Xincheng New Materials Co.,Limited  shipped three big trucks of glass magnesium sandwich panels. This panel is mainly used for the workshop, the production workshop inside.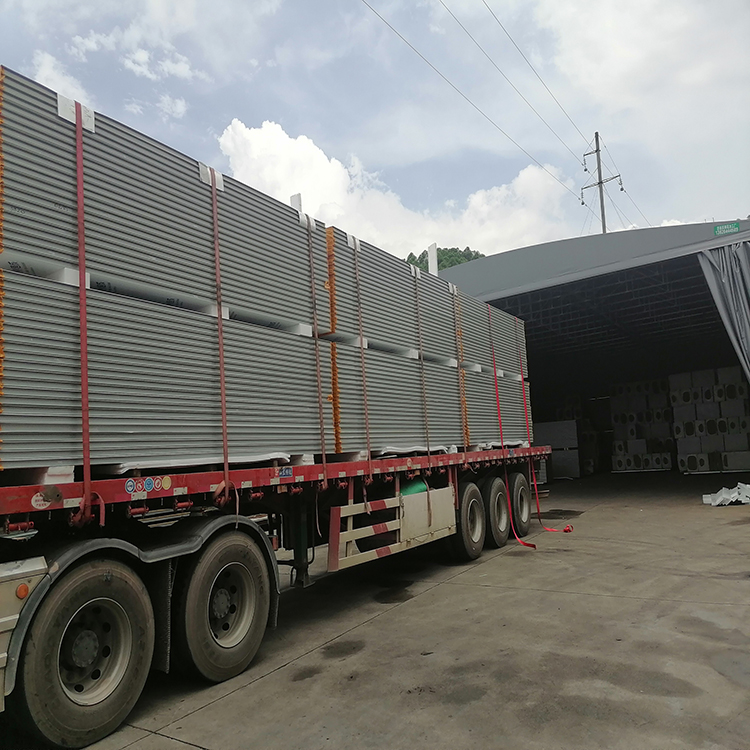 The glass magesium sandwich panels has good performance in fireproof .It's fire grade is A.
Core materials are PPGI sheet and glass magnesium .The weight is heavier than rock wool.The 2 kinds of sandwich panels all have good fire proof performance ,but they  also have differece .The biggest difference between them is waterproof, rock wool will absorb water, not suitable for use in humid places, but glass magnesium waterproof, has good moisture resistance.  Glass magnesium sandwich panel  in the purification market has a great advantage,Glass magnesium plate in the purification market has a great advantage.
More and more people choose glass magnesium sandiwch panel as the decoration material of environmental protection purification area.