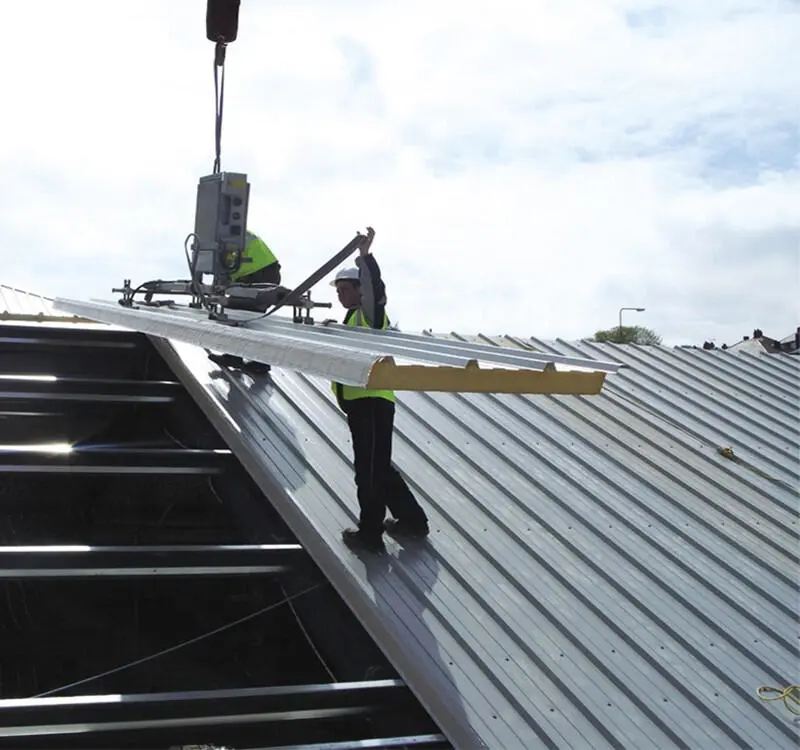 At present, some small and medium-sized enterprises do not have fixed workshops, and some need to be relocated to expand the scale and increase production. If you build a new house every time, you need to have a certain financial strength to a great extent, and for an enterprise, capital is the blood of their continuous development, so it is very important to choose the whole process of plant construction hardware facilities.

Therefore, for various industries, color steel sandwich panel is such a hard facility that can reduce a lot of unnecessary capital waste for enterprises. Color steel sandwich panel has the advantages of convenient construction, low cost, good fixation, simplicity and beauty, as well as thermal insulation. More importantly, it can be used after demolition and is convenient for warehouse storage, Color steel sandwich panel is the preferred decoration and building material for enterprises to expand production scale. Choosing color steel sandwich panel is a good choice for developing small and medium-sized enterprises.

Moreover, the color steel sandwich panel has many advantages:
1. Diversified specifications: such as enterprise type, H-type, C-type, corrugated type, etc., with bright color and no surface decoration.
2. Flexible and convenient installation: the color steel composite plate not only greatly reduces the cost of basic engineering and structural engineering of buildings, but also can be disassembled and disassembled for many times. The construction and installation are flexible and convenient, and the comprehensive benefit is very significant.
3. Good fire resistance: the core material of color steel plate is class A1 flame retardant material, its oxygen index is ≥ 26, it will not melt during combustion, and there is no black smoke and high-temperature decomposition drops.

Therefore, with the development of society, color steel sandwich panel will become the choice of more and more construction and decoration industries.