The end of the year is approaching, and things are dry. In response to the national policy, Guangzhou Xincheng New Materials Co., Limited held a fire drill this morning to welcome the arrival of 2022 in order to prevent fire accidents .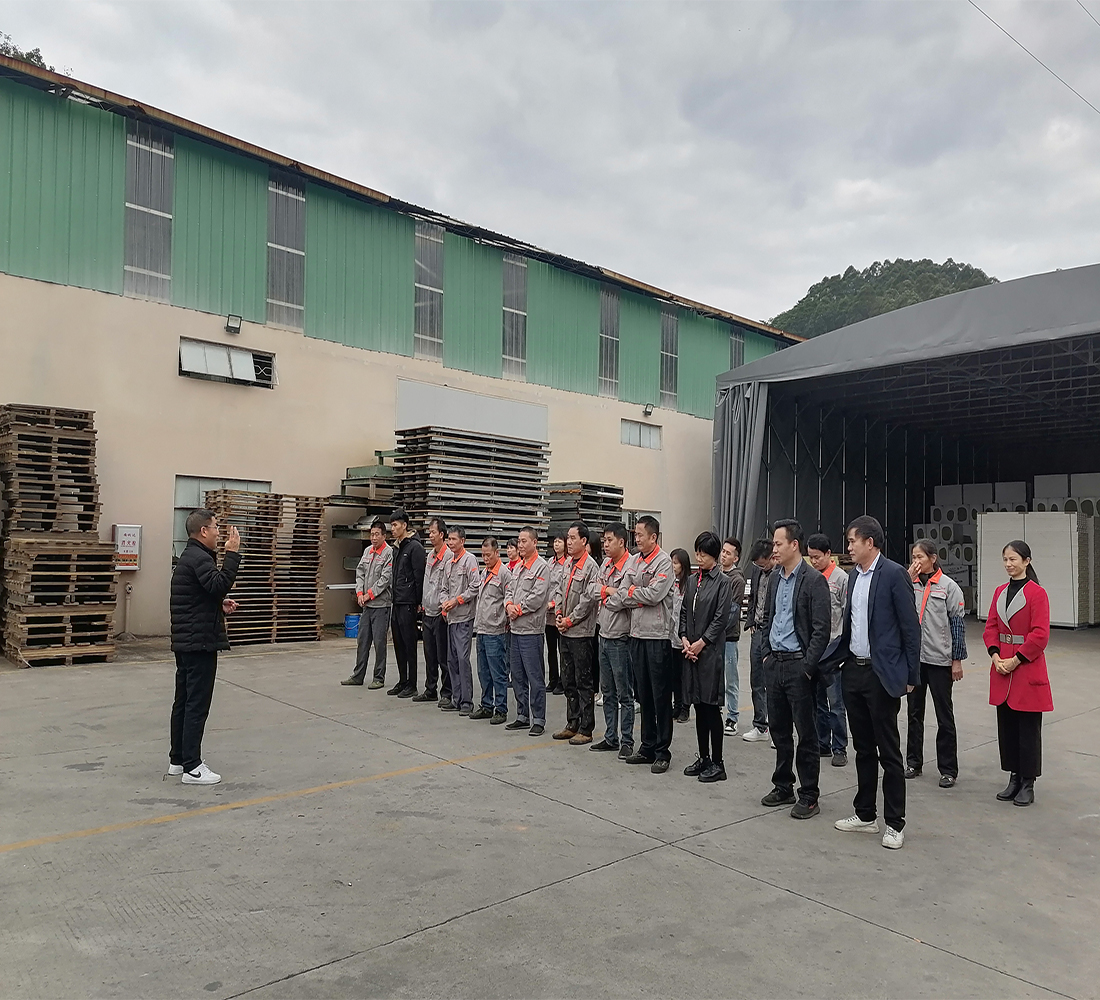 Our company is the main production of all kinds of building materials: fireproof sandwich board, thermal insulation sandwich board, waterproof sandwich board.  The main raw materials are colored steel, rock wool, foam, extrusion,
paper honeycomb, aluminum honeycomb, glass magnesium board and so on.  The company covers an area of 7,000 square meters and was established in 2012.  Independent export, has 5 years of export experience.  Products are mainly exported to Europe and Southeast Asian countries.   
  Once you need the building materials ,you can call our phone to know more information,we can supply one stop service .